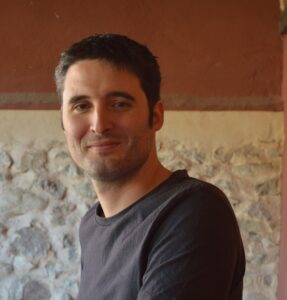 Mediador. Miembro de la Red Europea de Concienciación de la Radicalización y la prevención contra el extremismo violento. Experto en resolución pacífica de conflictos, modelos éticos de tomas de decisión y metodologías de pacificación aplicada.
Licenciado en Filosofía y en Humanidades por la Universidad Pontifica de Salamanca. Diploma de Estudios Avanzados en Ciencias Políticas por la Universidad del País Vasco. Máster en Religión, Paz y Conflicto por la Universidad de Uppsala en Suecia. Certificate with Distinction in Negotiation, Human Rights, Peacebuilding and Good Governance por el Peace Institute in Honor of Nelson Mandela, organización fundada por el Centro Simón Peres por la Paz y Yala Palestine para la construcción de la paz en Oriente Medio y la región del Norte de África. Formado en Operaciones de Paz en el Peace Operations Training Institute de Naciones Unidas y en Análisis del Conflicto por el United States Institute of Peace.
Me pongo a disposición de las y los afiliados, simpatizantes y votantes de Verdes-EQUO y presento mi candidatura para las listas a las elecciones generales para construir, facilitar y ensanchar nuestro espacio verde en esta próxima cita electoral.
Pertenezco a Verdes-EQUO desde su fundación. Concejal en 2011-2015 y 2015-2019. Orgulloso de nuestra organización y de su capacidad y compromiso, a pesar de las dificultades y los recursos, para generar procesos participativos como éste incluso en estas circunstancias. ¡Vamos!